Part 2 of the night shots I took on our road trip.  Here's another one from Mesa Verde: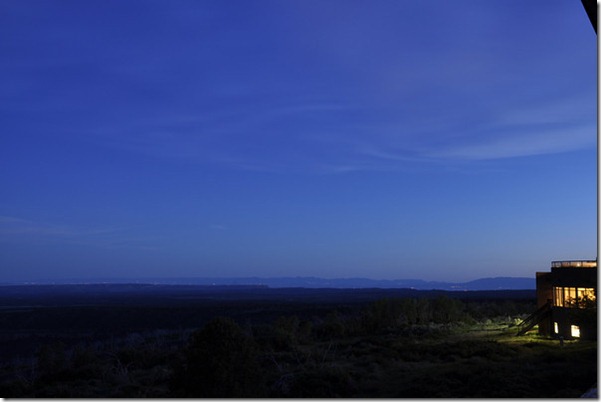 Description:  A shot of the evening sky overlooking the restaurant at the Far View Lodge.
Camera: Canon D90 w/ 18-105 lens
Method: 2 min exposure, f/10 
Date: July 6th, 2010
Comment: Not much to complain about on this one.  I was really just playing around here, and got a little lucky.